Tea X Coffee X Cocktail: Bartender Gagan Gurung breaks old cocktail rules with new flavour combos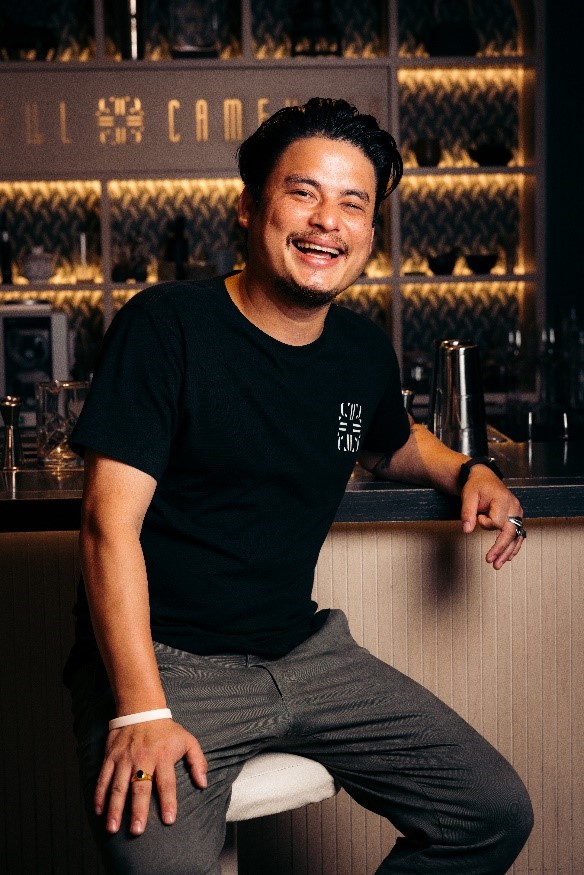 Meet Hong Kong Top 25 bartender Gagan Gurung, co-founder of Tell Camellia and Barcode who demonstrates boundary-pushing mixology skills in his signature tea and coffee infused cocktails.
Wouldn't it be great if you could taste the earthiness of Puer, floral notes of jasmine and the smoky aroma of coffee in a cocktail? To innovate the usual drinking repertoire, Gagan, has curated a unique menu of "tea-cocktails" and "coffee-tails" in his tea-inspired cocktail lounge, Tell Camellia and cozy café-bar Barcode, adding a medley of flavours to Hong Kong's cocktail scene.
Born in Nepal and grew up in Hong Kong, Gagan has a profound knowledge on Asian ingredients and a strong passion for spreading the taste of Asia to the rest of the world. "My background is firmly rooted in Asia and thus, I continue to explore farms and local markets to source ingredients within the region in order to experiment with aromatic herbs, spices, fruits and teas," said Gagan.
Gagan's deep understanding of local flavours and preferences, intriguing blending formular and willingness to experiment have worked his way up to top 25 bartenders in Hong Kong and the founder of one of Asia's 50 best bars. Some of his other achievements include Top 4 in Bacardi HK final & winner of Gin Mare Regional finals, Top 3 in Gin Mare Global Final, and Chivas blending champion HK.
No doubt that Gagan's inventive cocktails and exceptional mixology skills has enriched Hong Kong's cocktail drinking and bar culture. And he is not going to stop there. "It was clear from day one that I would pursue this path. I will keep learning and exploring."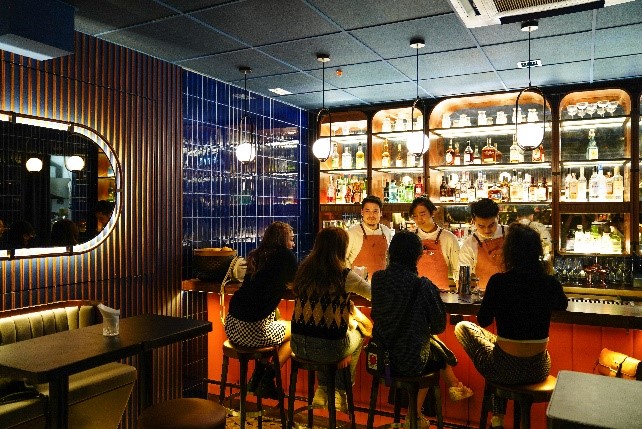 Can you tell us the story behind Tell Camellia/ Barcode?
It was my dream to open a bar which not only represents good drinks but also introduces Asia to the world with one beverage which we all share — Tea. Tell Camellia is a realization of my childhood dreams.
Hidden bar is the concept behind Barcode, serving up coffee in the morning but classic cocktail and 'coffee-tails' at night to capture both the day and night vibe.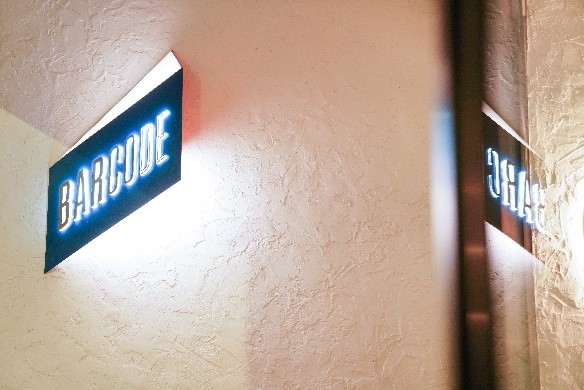 What are their signature cocktails?
Tell Camellia – Tea Time (white tea vodka re-distilled, oat meal & honey, fresh raspberry juice)
Barcode – Peanut butter whiskey sour (Peanut butter whiskey, coffee bitter, chamomile, lemon)
How has the industry changed during COVID-19 and how did you manage to survive and thrive?
2019 was the tough time to open business yet it was the year "Tell Camellia" was born. We have experienced a very unique time of our life which brought huge changes to the way we work and handle our guests.
But it has also made us stronger as a family and team. We have navigated through the hardships through collective efforts.
Do you have any strategies to stay at the forefront in the industry?
I definitely have lots of plan to go with in the coming years but as I mention, with positive mind and great team, nothing is impossible.